Lyohemp® - latest generation sustainable fiber
When it comes to clothing, natural fibers have been the number one raw material for centuries. In addition to cotton, the bast fibers hemp and flax have always been valued raw materials for textile production. Above all because of their high strength and durability. However, until now, hemp textiles could only be produced through a large number of processing steps, some of which were not very environmentally friendly. A sustainable alternative has been developed by TITK Rudolstadt and STFI Chemnitz together with industrial partners in the hemp-lyocell network: the fiber Lyohemp®. It is made from chemical pulp obtained from hemp rather than wood.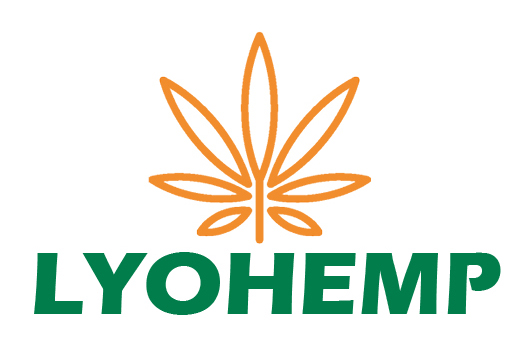 Together with companies from Thuringia, Saxony and the Czech Republic, the two industry-related research institutes have developed a continuous process line to make controlled organically grown hemp and on using the production of environmentally friendly clothing textiles. The focus was also on new processes for harvesting and preparing the hemp plant. The focus was on using all plant components. Against the backdrop of the increasing legalization of medicinal hemp cultivation, in which only the upper third of the plant - flowers and seed heads - are used, hemp farmers can now generate additional income by selling the plant stems.
The result is called Lyohemp® and enables extremely fine fibers in the range of the finest cotton. At the same time, the new raw material offers modern wear-physiological properties such as softness and moisture management. And last but not least, it is easy to process along the textile chain.
The results of the network's work have meanwhile attracted attention both at home and abroad. Companies from France, Portugal or Canada want to examine the way to environmentally friendly textile fibers made from regenerated cellulose and adopt technology and know-how.
Functional Fibers
The development of modified cellulose functional fibers with incorporated, physically or cosmetically active agents and their rapid transfer to technical production scale also continue to occupy a prominent place in the research and development activities of the TITK. The roots of cellulose research at TITK go back to 1935, when the Thüringische Spinnfaser AG and the Thüringische Zellwolle AG were founded in Rudolstadt. In the Institute for Textile Technology of Man-Made Fibers (ITC) as the predecessor institute of the TITK, synthetic fiber materials and different generations of regenerated cellulose fiber materials had already been developed since 1954.
After the reestablishment of the institute as TITK, a proprietary process for direct dissolution and dry-wet forming of cellulose was established here - the ALCERU® process. Based on this process, functional fibers are still developed at TITK today and produced and marketed in the group of companies by smartpolymer GmbH.
Cell Solution ™ activated carbon
Active carbon fibers with high adsorption capacity

Cell Solution ™ algae control
Cellulose fibers with bentonites for phosphate binding from waters

Cell Solution ™ bioactive
Antimicrobial fibers with silver or copper ions as active component (antibacterial / antiviral)

Cell Solution ™ clima
Highly effective micro-composite fibers with temperature regulating properties

Cell Solution ™ SKIN CARE
Highly effective micro-composite fibers with temperature regulating and skin care properties (vitamin E).

Cell Solution ™ conductive
Cellulose fiber with electrical conductivity

Cell Solution ™ Prussian blue
Cellulose fibers for selective heavy metal removal