Fiber-reinforced composites with excellent mechanical properties and low weight can be developed and produced via extrusion processes. By combining various organic and inorganic fibers with different matrix materials, the properties of fiber-reinforced composites can be adapted very well to special requirements.
The focus of our own research activities is on the use of renewable raw materials and recycled materials for lightweight construction applications. Extensive morphological analyses with regard to fiber damage, distribution and orientation as well as fiber/matrix adhesion can be used to optimize material and component properties.
In particular, the use of special synthetic fibers in plastic composites offers an excellent solution for combining properties that were previously contradictory in bulk plastics, such as improved impact strength, higher material strength and high stiffness.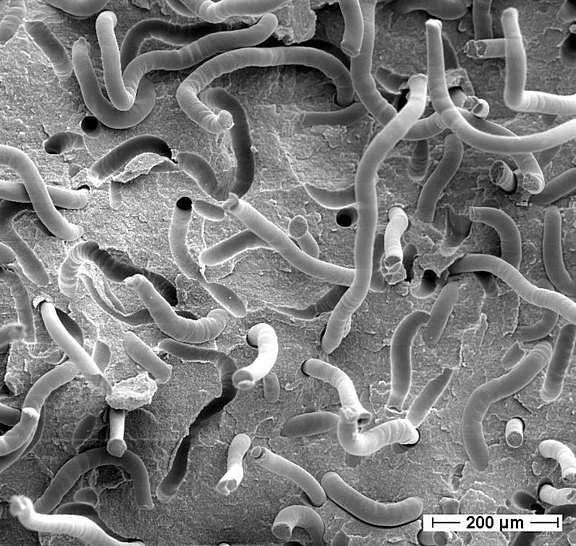 Co-rotating twin screw extruders
Gravimetric feeding systems for granulates, powders, liquids and fibrous materials
Inline rheometer
Fibre cutting and feeding equipment for extrusion
Strand, underwater and drop granulation
Continuous granulate preparation with classifying screen, spiral dryer and bagging system
Sheet extrusion line
Injection molding machines (also 2K injection molding)