As one of 130 industrial research institutes, the TITK is an indispensable part of the non-university research landscape in Germany. A team of around 200 scientists, laboratory technicians, technical as well as commercial staff work at the institute and in the two subsidiaries to carry out research and development work quickly and competently as well as to provide various services.As a research institution close to industry, the TITK conducts both preliminary and applied research in the industry-related field. Chemists, process and textile engineers work hand in hand to implement research results quickly and market-oriented into new processes and technologies together with partners and clients.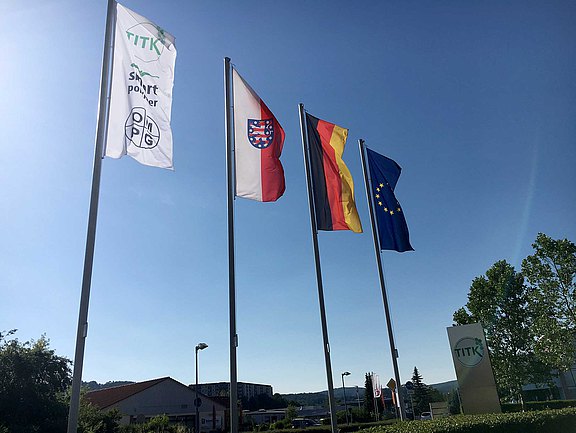 To ensure the best possible transfer to industry, technical feasibility and commercial success are assessed at a very early stage. Thanks to this approach, several processes developed in-house have already been successfully transferred to commercial use.
The TITK supports small and medium-sized enterprises in their innovation efforts with interdisciplinary expertise, innovative ideas, industry knowledge and the provision of modern technical infrastructure. The aim of this cooperation is to develop processes and competitive products according to the individual requirements of the clients. They benefit from the fact that application-oriented research at TITK can be complemented by new findings from basic research. This is guaranteed by numerous cooperations: The TITK is an affiliated institute of the TU Ilmenau, a partner in the Polysaccharide Research Competence Centre and in the European Polysaccharide Research Network of Excellence (EPNOE), as well as active in research alliances with the Ernst Abbe University of Applied Sciences Jena and the Friedrich Schiller University Jena.
The roots of the institute go back to 1954. With its re-foundation under its current name and with a new strategic profile, the first private and non-profit research institution in Thuringia was established in Rudolstadt in 1991. Since then, tradition, expertise and innovation have been combined at the TITK for the benefit of the customer.